Our Leading Dentist in Allen TX Welcomes You!
At Dedicated Dental, we pride ourselves in giving our patients the healthiest and happiest smile. Dr. Susan Kim, our

dentist in Allen TX

, and her professional, friendly team at our office are committed to providing each and every patient the top quality family, cosmetic, and advanced dentistry you deserve.

With the help of today's evergrowing technology, Dr. Kim creates the results that change how patients of all ages look and feel about their smile. Whether you're in need of a

root canal

due to dental discomfort or if you're ready for a shining smile with our available

teeth whitening

services, we've got the procedures you're looking for. Our team strives to provide all aspects of dental care you're looking for, ranging from affordability to absolute comfort. Dr. Kim is proud to be your family, cosmetic, pediatric, advanced, and affordable dentist in Allen - give our office a call today at (972) 359-1300.

We urge you to look around out website to learn more about our dentist in Allen Dr. Susan Kim,

our team

, and our office at Dedicated Dental to see how we can be an integral part of your overall dental care. The first step towards a beautiful, healthy smile begins with choosing a professional like Dr. Kim that you can trust. Please give us a call if you have any questions, concerns, or would like to schedule an appointment/consultation.

Insurances Accepted: Delta Dental, MetLife, Aetna, Cigna, Guardian, United Healthcare, Ameritas, BlueCross BlueShield.

---

REVIEWS

---
Contact Us
Have a question or comment? Fill out the Contact Us form and we will be in touch as soon as possible.
Dedicated Dental
Susan Kim, DDS
1212 W. McDermott Dr., Suite 300

Allen TX 75013
Phone: (972) 359-1300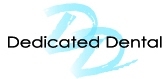 Dedicated Dental
Susan Kim, DDS
1212 W. McDermott Dr., Suite 300
Allen, TX 75013
Phone: (972) 359-1300
Fill out the contact form below and we will respond as soon as possible